Pump ring new price king, "Smith Star heavy Industry" pump truck world first
Time : 2021-07-30
Hits : 60
From May 15, 2019 CICEE Changsha International Construction Machinery Exhibition, which lasted for four days, came to a perfect closing. In the outdoor S2 exhibition area of over 10,000 square meters, the fourth China (Changsha) Second-hand Concrete Equipment Fair, hosted by TiejurenConstruction Machinery Network, also officially came to a close.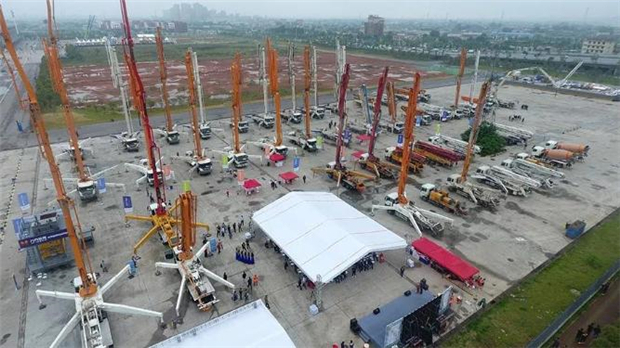 As the only second mobile phone trading area of this Changsha International Construction Machinery Exhibition, Tiejuen Exhibition area not only displays more than 100 sets of high-quality second-hand equipment, but also the world's first future "Super Star" of concrete pump truck in the construction machinery industry, namely the 49m boom pump truck of three Bridges built by Ten years of craftsmanship of Jiangxing Heavy Industry. The product in reliability, stability, durability, applicability, maintainable and other common issues in the industry have a breakthrough improvement. In the production process, Smith star through professional technology, fine technology and other manufacturing means, so that the overall performance and appearance of new products are in the industry leading position.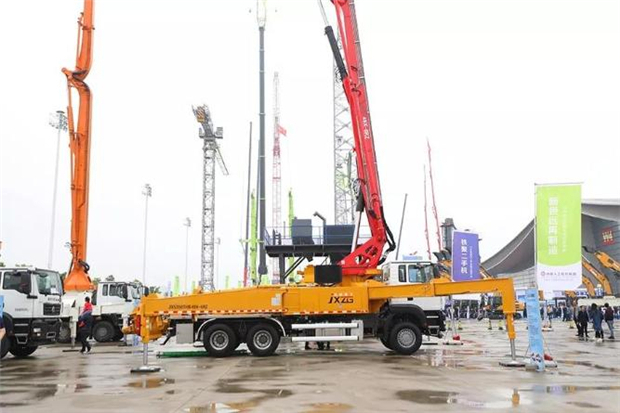 Potter star heavy industry was founded in 2017, was established in 2018, the headquarters is located in changsha, hunan province, the company focused on manufacturing and engineering machinery research and development of concrete pump truck boom pieces of sheet is tasted, complete sets of professional custom, has engaged in engineering machinery more than 10 years of senior research and development team and professional production team, adhere to the "quality, casting classic" product service concept, It is committed to building a high-end intelligent manufacturing enterprise specializing in customization of global construction machinery. At present, the company has a 5000-square-meter production base for structural parts of Jiangxing Heavy Industry in Changsha, and a new assembly and debugging base covering an area of 12,000 square-meters in Xiangtan Jiuhua Economic Development Zone, which can not be underestimated.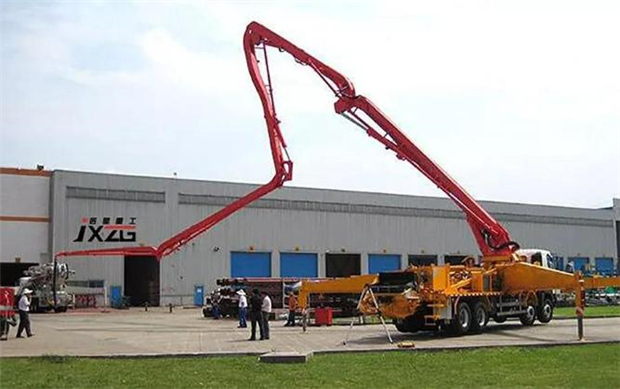 As a strategic cooperative brand of Tiejuren platform, Jiangxing Heavy Industry co., Ltd. takes the opportunity of this Changsha International Construction Machinery Exhibition and join hands with Tiejuren to join hands with a new generation of "Three bridge 49m boom high-quality pump truck" to prove once again the courage of "craftsmanship quality · Casting classic" to the world!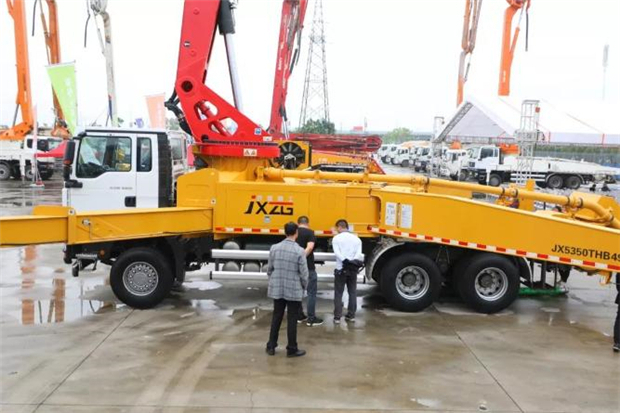 With less money and better equipment, the new machine launched by Smithstar Heavy Industries quickly stood out from many "steel jungle" with its five highlights of high price, and became one of the newest, most topical and eye-catching new pump truck machines in CICEE and even the world construction machinery industry.