Hunan Teila Group appeared in the third Asian International Construction Machinery Second-hand Equipment Trade Conference 2020
Time : 2020-08-30
Hits : 77
From June 4 to 5, 2020, the third Asia International Construction Machinery Second-hand Equipment Trade Conference 2020 was held in Changsha International Convention and Exhibition Center. Want to buy second-hand heavy machinery bosses, of course, can not miss this good opportunity, the exhibition site of all kinds of preferential bloom, Hunan Teila group booth is preferential to send non-stop!
Hunan Teila Group, as an enterprise focusing on the construction of the ecological platform system of the whole industry chain of construction machinery, exhibited more than 30 sets of high-quality second-hand equipment and several sets of new Hengyuan remanufacturing pump truck in the exhibition, to welcome customers from all over the world. Exhibition site, Hunan Teila Group as one of the executive units, the booth in front of the crowd, many customers stay in Teila exhibition area inquiry second-hand pump, understand the Heny remanufacturing pump.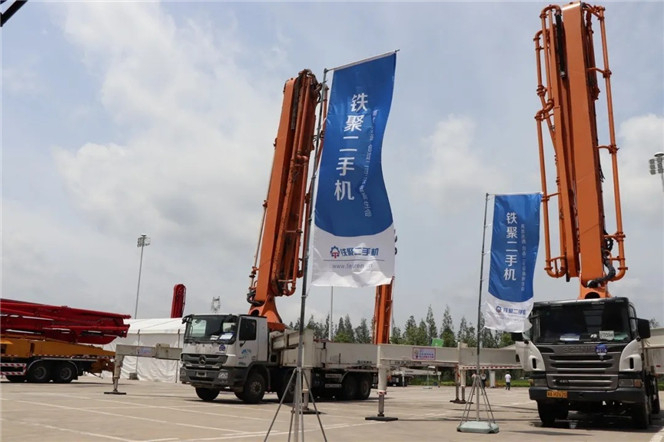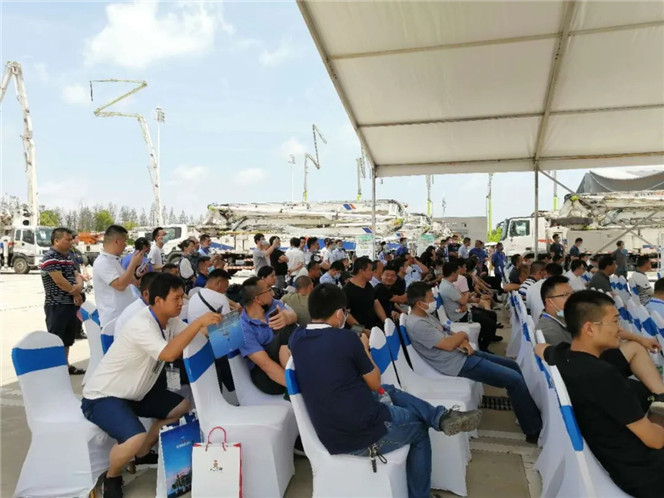 Mr. Tan Yong, general manager of Hunan Teila Group, came to the exhibition area to talk with customers and introduce products to customers in person.
"I do engineering contracting, two years earlier I bought two second-hand pumps in Teila group, put into use on the site, basically no problems, very cost-effective. In the last one or two years, I have received a lot of work, and the quantity of work is relatively large. Considering the price of new equipment, I think second-hand is more suitable for us. I heard that Teila gave great discounts to participate in the trade show this time, so I came here from other places to buy the pump truck." "Said Wang, a pump truck owner from Shandong province.
As the purchase of second-hand pump Mr. Wang said, Mr. Tan Yong said in the trade conference, Teila profit customers, during the exhibition in Teila machinery customers will get unique special discounts.
The exhibition ended successfully on the afternoon of June 5th. We Teila Group benefited greatly from the exhibition and provided professional services for thousands of industry customers. We look forward to Teila's products to more countries/cities, to bring high-quality, preferential concrete equipment and professional services to more countries/cities, to bring more friends in the concrete circle.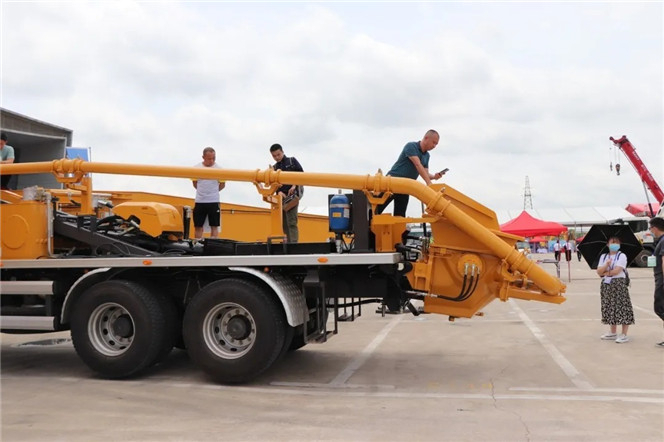 Changsha International Construction Machinery Exhibition 2021 will be held in Changsha International Convention and Exhibition Center from May 19 to 22 next year. At that time, Hunan Teila Group will also participate in the exhibition again, let's look forward to the grand exhibition next year!